Projects
  I play in a variety of different projects ranging from solo live looping DJ, to jazz and chamber ensemble, guitar in my dads blues band, and children's entertainment with Drum Safari!  See below for more details and click on titles to go to those pages:)
Particle - (rock/jam/electro)
currently touring and recording with the Livetronica Pioneer Particle!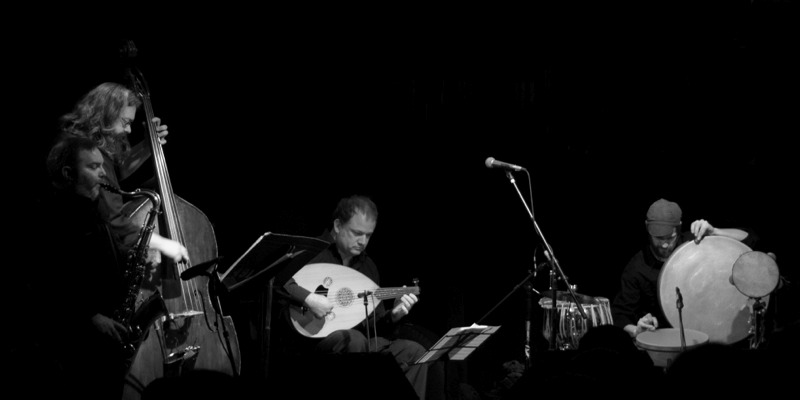 Alaturka  - (turkish/jazz)
 Alaturka was formed in 2009 with the vision of creating an equal "auditory handshake" between two musical cultures, American jazz and Turkish classical music. Founder and director 
Beau Bledsoe
 joined with three of Kansas City's most acclaimed jazz musicians, Rich Wheeler 
Brandon Draper
 and 
Jeff Harshbarger
, to form a quartet in which both cultures are treated with equal respect. The collaboration has resulted in an intriguing new sound that has garnered the ensemble multiple invitations to perform throughout the U.S. and abroad. In 2013, Alaturka's second recording, "Yalniz" (Tzigane Music) received 4.5 stars in Downbeat Magazine, recorded in Brandon's studio at Kansas City Academy.
Blues/Rock/Alt. country
Father and son band with renowned B3 blues keyboardist Paul Draper and his son (KC based musician) Brandon Draper. The two have been performing together for close to 30 years and the highlight of the live show is their interaction and improvised jams.
Precise, organic and funky Blues/Rock/Alt-Country.
////////////////////////////////////////////////////
children's/world/interactive
A children's percussion production company designed by Brandon and his wife Teryn.  They perform at family festivals, libraries, birthday parties, school assemblies, churches, and backyards!
///////////////////////////////////////////////////
jazz/funk/breakbeat
Focused on many different rhythmic/melodic structures and cultures of the world, The Brandon Draper New Quintet blends elements of jazz, hip hop, r & b, drum n bass, indie rock, and many world music genres.
//////////////////////////////////////////////////
Amalgam Percussion
led by Brandon Draper was founded in 2009 along with master drummers Allaudin Ottinger and the late Barry Bernstein.  The group blends many ancient and current world percussion styles including common African and Afro-Cuban practices as well as Tibetan bells and bowls, Middle-Eastern frame drumming, and Taiko from Japan. The ensemble's music moves in spirals not in lines, creating counter-rhythms and melodies out of repetition.   Through a vast collection of instruments and rhythmic capabilities, Amalgam evokes the most primal sense of community through rhythm with their audience. Current members include Teryn Draper, Josh Conner, Jay Miller and Allaudin Ottinger.
//////////////////////////////////////////////////
Brandon also performs with:
Pink Talking Fish (tribute/mashup/jam – talking heads, pink floyd, phish)
DIRTY DAWGS – michael kang/steve molitz/eric gould/brandon draper